Web Applications Development

With an Experience of more than 8 years in transforming Great Ideas into Market Ready Web Applications, we are a team that you can rely upon for all of your development and infrastructure maintenance requirements including: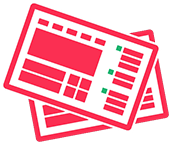 + QA
Prototyping

+ QA
System Architecture Design

+ QA
Implementation (Coding and DB Design)

+ QA
Deployment

+ QA
Maintenance
Quality Assurance Process is applied at each step listed above to ensure the great quality of the end product.
The above cycle is performed with Agile Methodology which means:
1. Making use of Reusable Components for fast development.
2. Incremental Development to ensure that Specifications meet the actual business needs.
3. Continuous Improvement over the sprints.
4. Customer Collaboration at every step.
Technologies Used:
ASP.Net, ASP.Net MVC, HTML-5, JQuery, Node.js, Web-API, WCF, C#.Net, MS-SQL Server
We specialize in latest Technologies based on Microsoft Stack for Web Applications Development which ensures:
Less code which is more maintainable.
Use of latest Design Patterns: This ensures that your application is easily extensible and maintainable in the long term.
A platform which has evolved over 15 years and is being used by about 42 Million active Web Applications worldwide.
Less Time to Market.
Read more about
"

Why choose Microsoft Stack for your application?

"

Why Us?
Impressed? We would love to work with you !